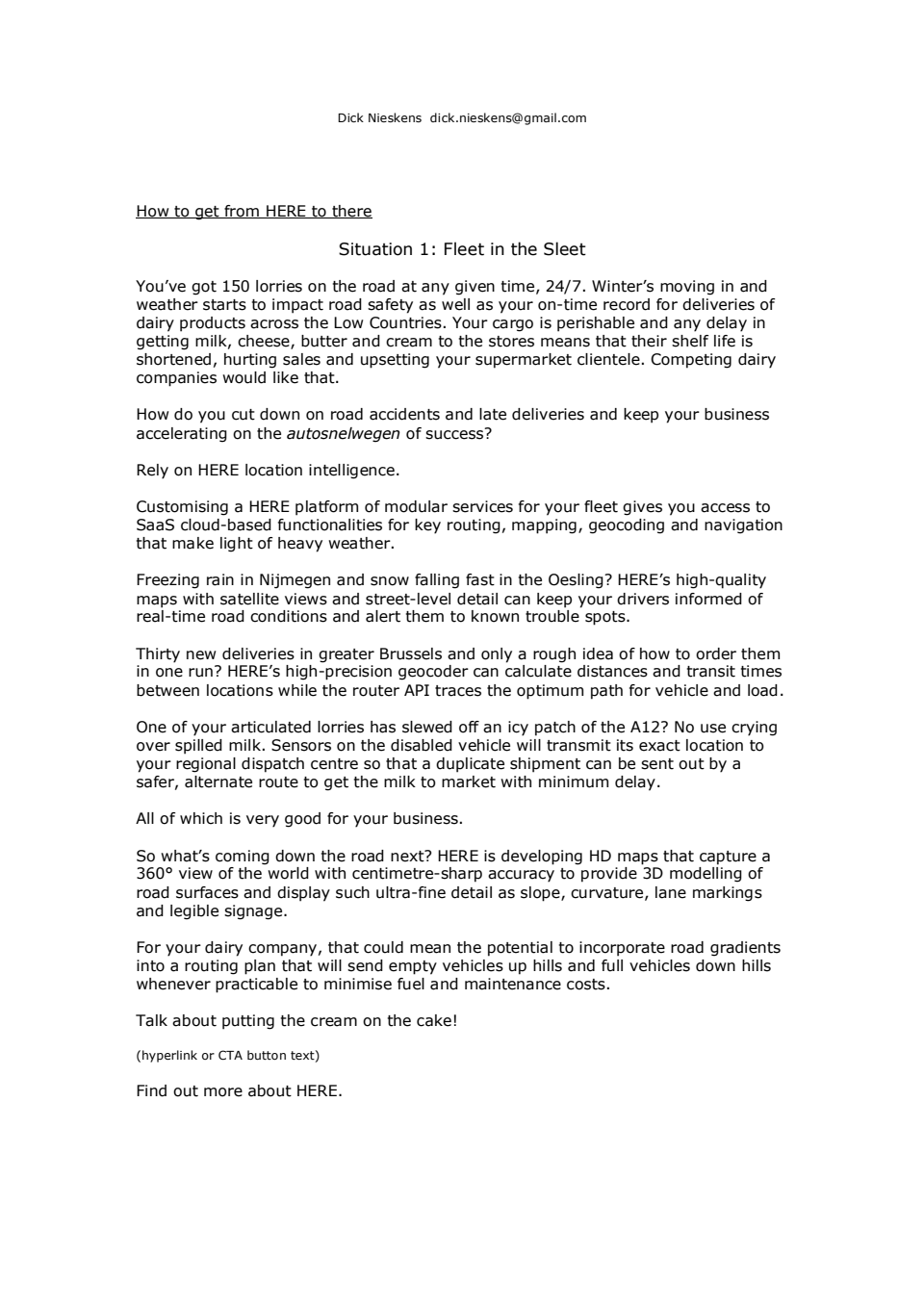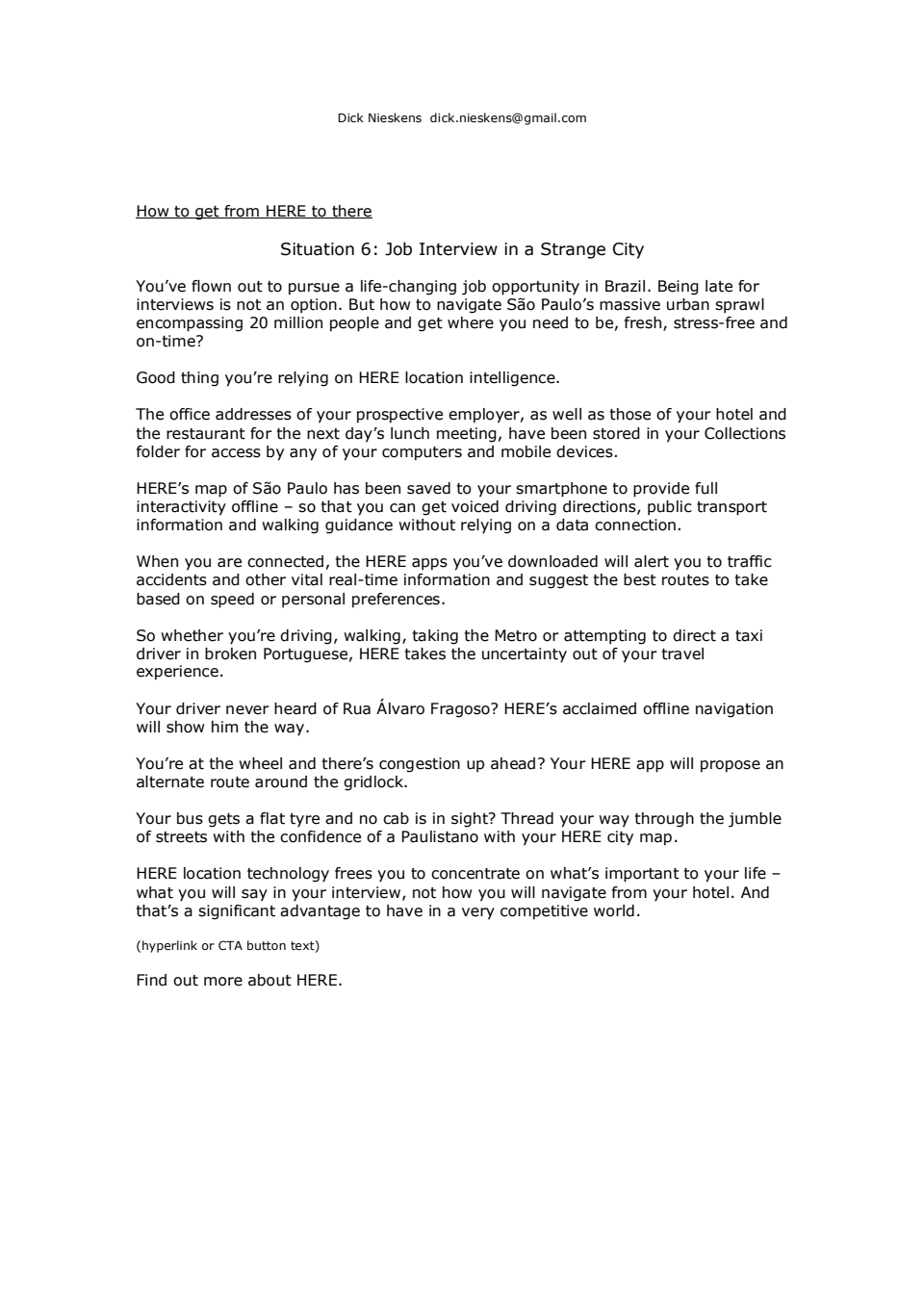 Comp of the monthly email newsletter for eDreams Prime members. Copy is not finalized as my contract ended in the middle of the project.

Partner banner atop eDreams' mobile landing page for rental cars; copy had to communicate benefits in the least number of words
UX copy I provided for Softonic Solutions – a pop-up that appears when the viewer's mouse moves to top of page to navigate.
I came up with the concept (and copy but not the visual) for this Softonic.com welcome email.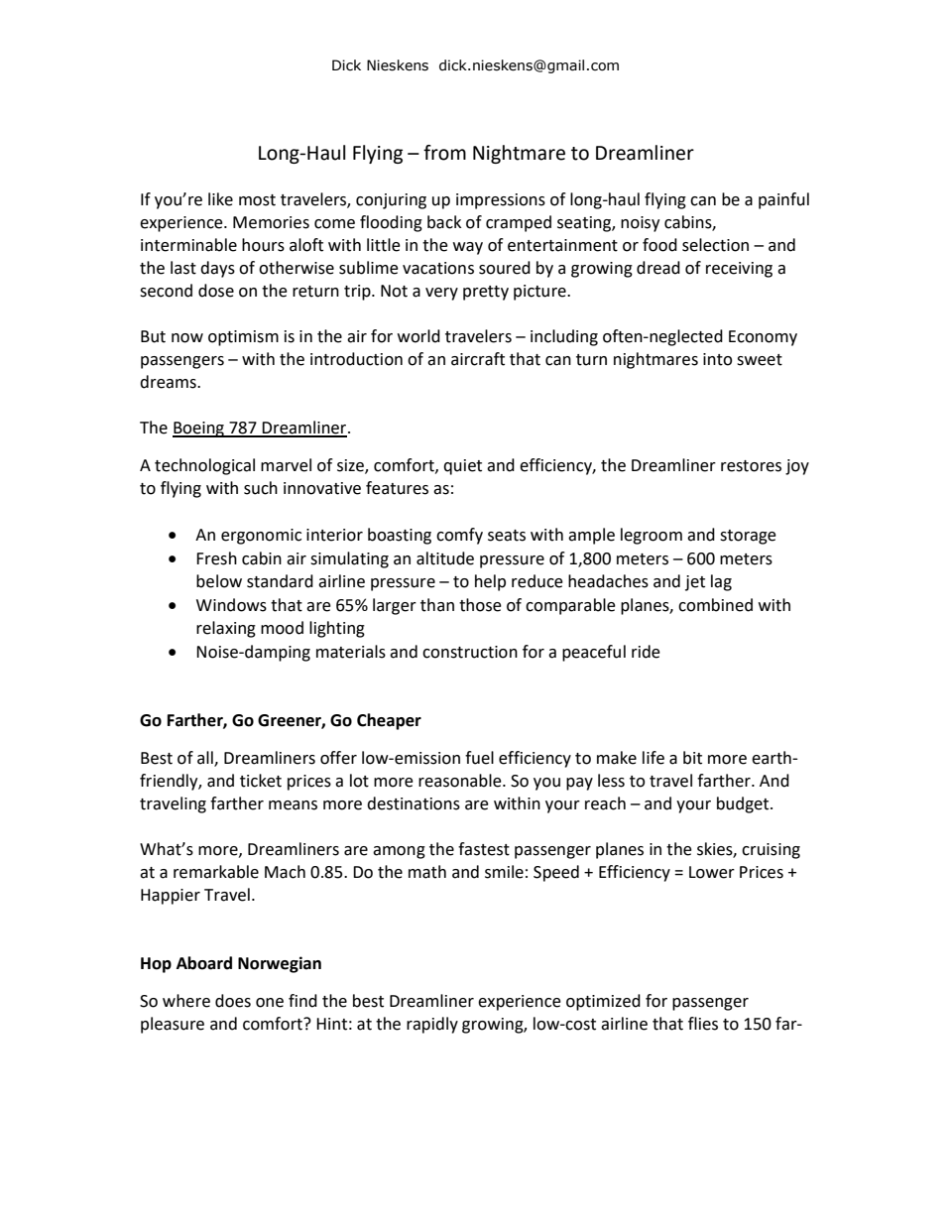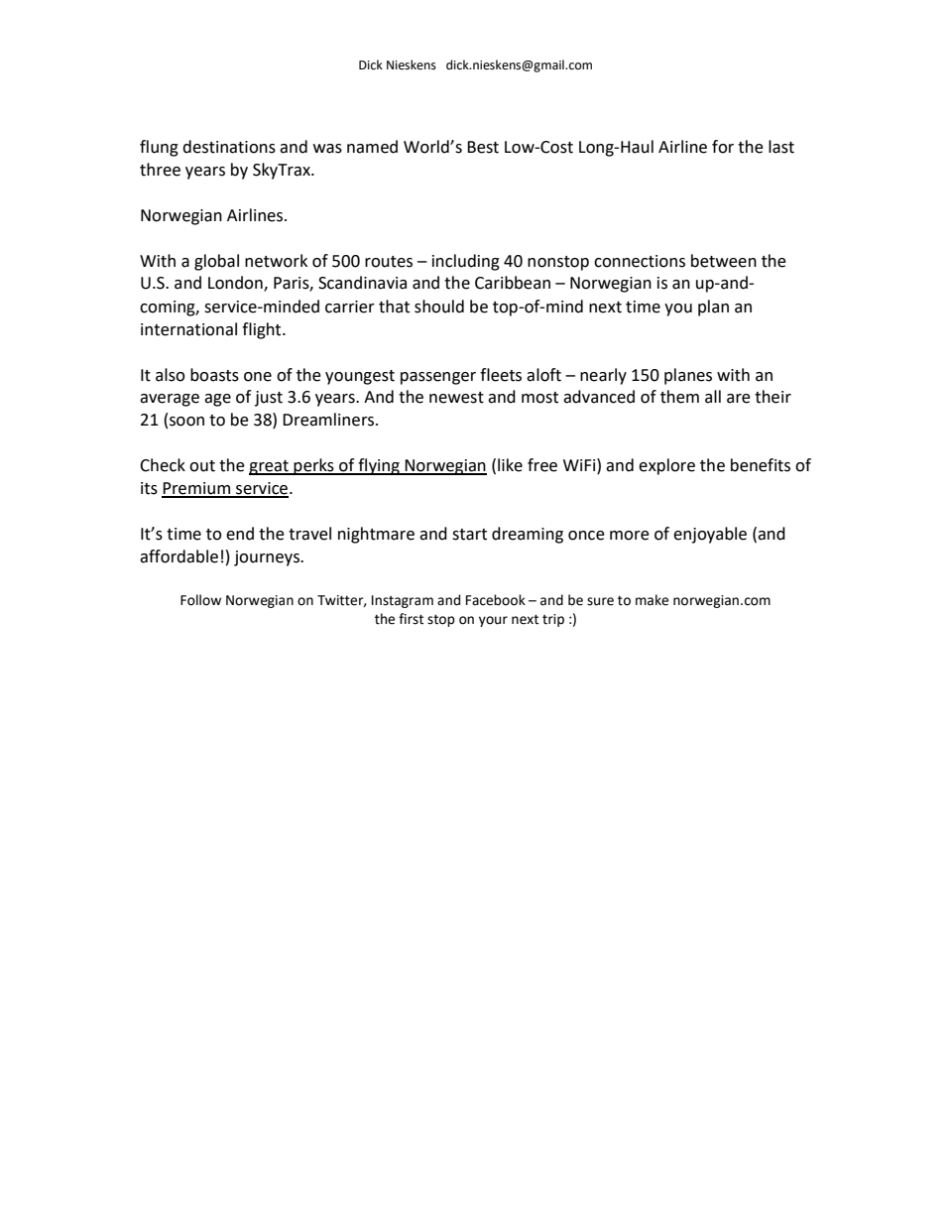 This concept for a web page dedicated to company news, testimonials and revenue-generating special offers was not implemented by Vistaprint… yet. My idea was for there to be a matching internal-facing page as well that engaged employees and kept them informed.
This animated online banner for Vistaprint sold the mutliple uses of keyring tags while urging customers not to lose the offer. The unfortunate snowboarder loses his tag on the piste. It flies up to the viewer for a good product shot.
An email sent to Vistaprint partners to assure them of the it's commitment to growth
Email has been a big part of my work – strategy, optimization, deliverability, testing, designing, and of course, copywriting. With no physical shops, Vistaprint relied totally on email, online and web presence to deliver their eCommerce profits. This was a consumer approach – among many for both consumers and businesses – that I developed for the UK market.
How to communicate the new Vistaprint focus on marketing segmentation? Create a quiz show at a company meeting to introduce the segment personas!
The first quiz question.
I was creative director and copywriter for a fresh print-advertising campaign for Global Sources' trade shows – bold headlines, provocative visuals, compact but compelling copy.
I led a re-design of Global Sources print ads that cut the clutter and utilized eye-stopping visual concepts – a very different approach to our competitors.
I worked intensively in the fashion sector for Global Sources and edited copy for a Style Guide that gave China manufacturers a heads up about coming trends.
Having been an award-winning TV scriptwriter and host, I gladly leveraged that skill set to write, present and produce videos for the Global Sources website and social media that informed, engaged and entertained prospective show attendees.
I came up with the "Pick Your Apple" line, wrote copy and supervised design for this in-show signage.
Outdoor media in Hong Kong and southern China was key to attracting local buyers to Global Sources trade shows. This escalator take-over in the Wan Chai MTR station leveraged an original concept of mine: "Be a sourcing star!"
Taxi ads and bus wraps were refreshed and refocused for Global Sources trade shows each April and October in Hong Kong. I creative-directed this approach. The circle motif was carried through on other vehicles and outdoor media.
I came up with concepts for booths at Global Sources trade shows that invited buyers to register in advance for the next round of shows. For this show, my theme was "Race to Register for Big OCTOBER!"
Global Sources is a world player in trade-show organization and B2B support for companies who import from China. I wrote and managed all buyer-facing marketing materials. Email campaigns were integral to attracting buyers to attend shows. I introduced a newsletter concept to our pre-registered/selected database to position GS as an industry authority and generate buzz to encourage attendance. Clicking the thumbnails took readers directly to the anchored story. My writer provided copy.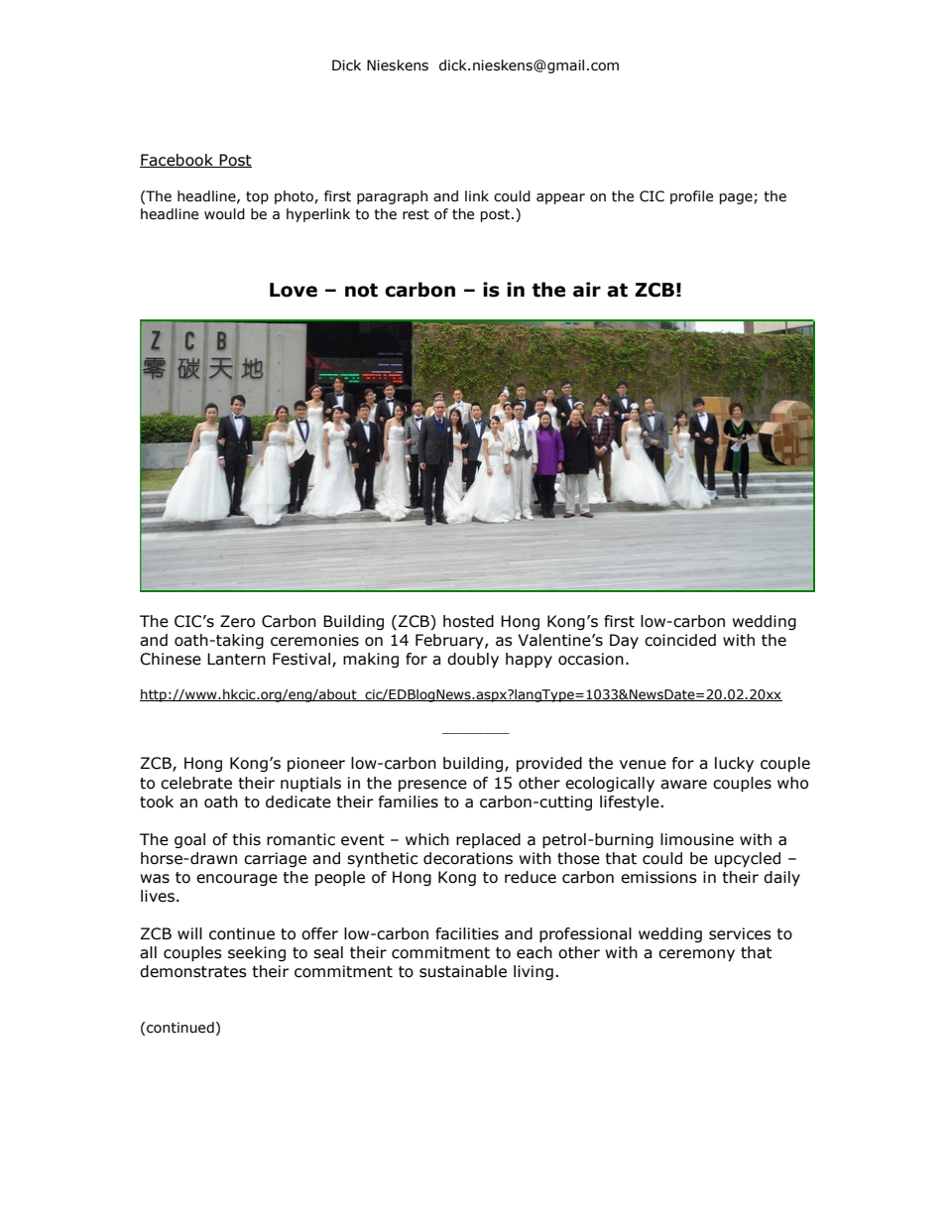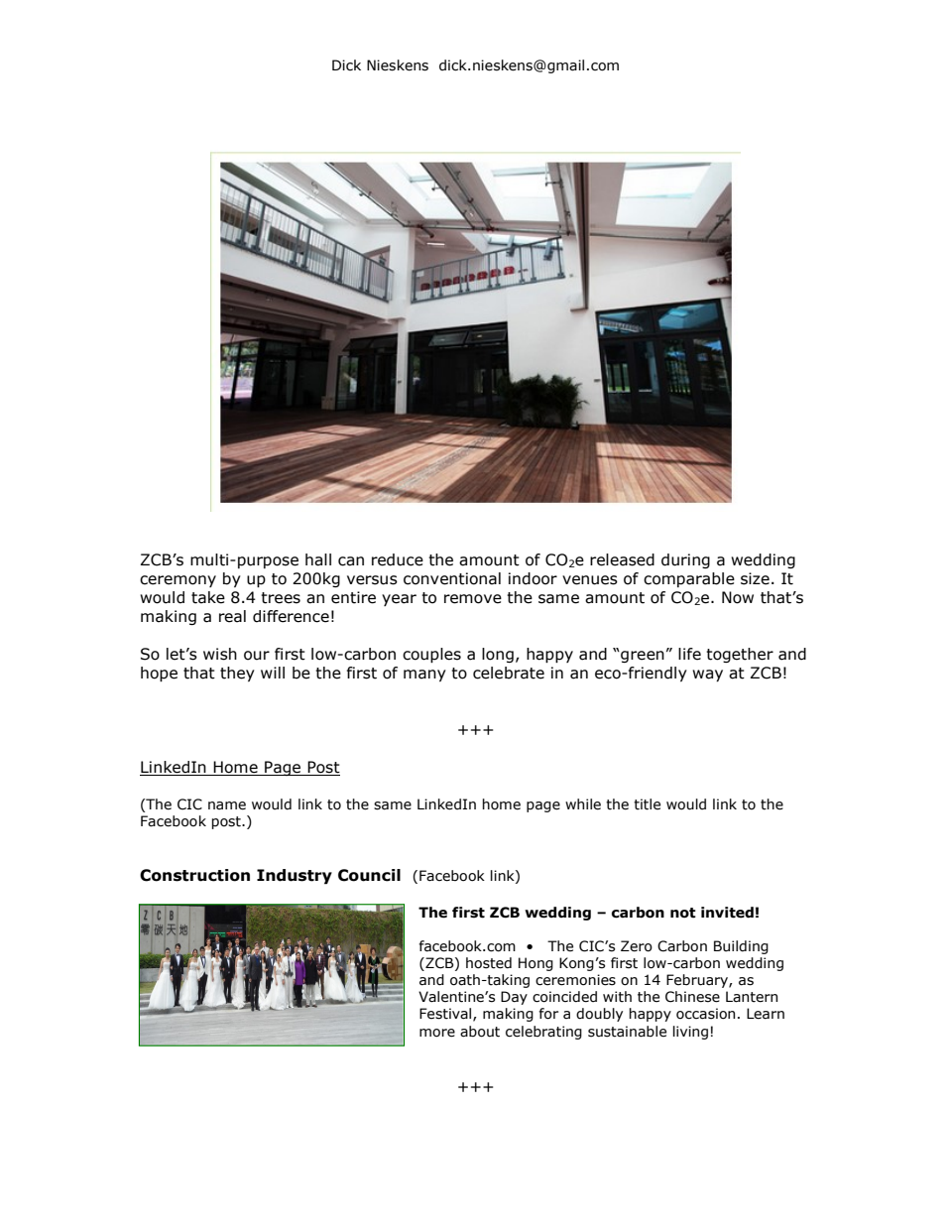 I was hired by Tower Records in Hong Kong to come up with a brand campaign to appear as ads in magazines and newspapers, and as posters in bus and rail stations. Juxtaposing divergent musical interests under the original line "No sound barriers" let viewers know in a fun way that Tower Records had something for everyone.
I was senior copywriter for DDB in Hong Kong working on the Hilton Hotel account (as well as McDonalds, Max Factor, Inchcape & CSL Telecom) when I wrote a series of ads showcasing F&B promotions. This was for Burns Night, a Scottish tradition.
Another DDB ad that I wrote for Hilton F&B.
Matsushita Denki published a corporate booklet every year which I wrote (and, on occasion, modeled for). "Human Electronics" was the theme for the booklet from which this piece was taken.
A corporate image ad that I wrote promoting Matsushita's "human electronics" theme.
One of my DDB clients was Max Factor.
Vistaprint employees were blown away by the opportunity to get flown away to an exotic locale if they joined the Employee Referral Program. This was the punchline to our teaser video that went out by email a week before the program was unveiled at a company meeting. I came up with the concept, wrote the script (including the end line above) and co-directed the shoot.
A press release I wrote for Global Sources announcing the start of their Electronics & Components Fair.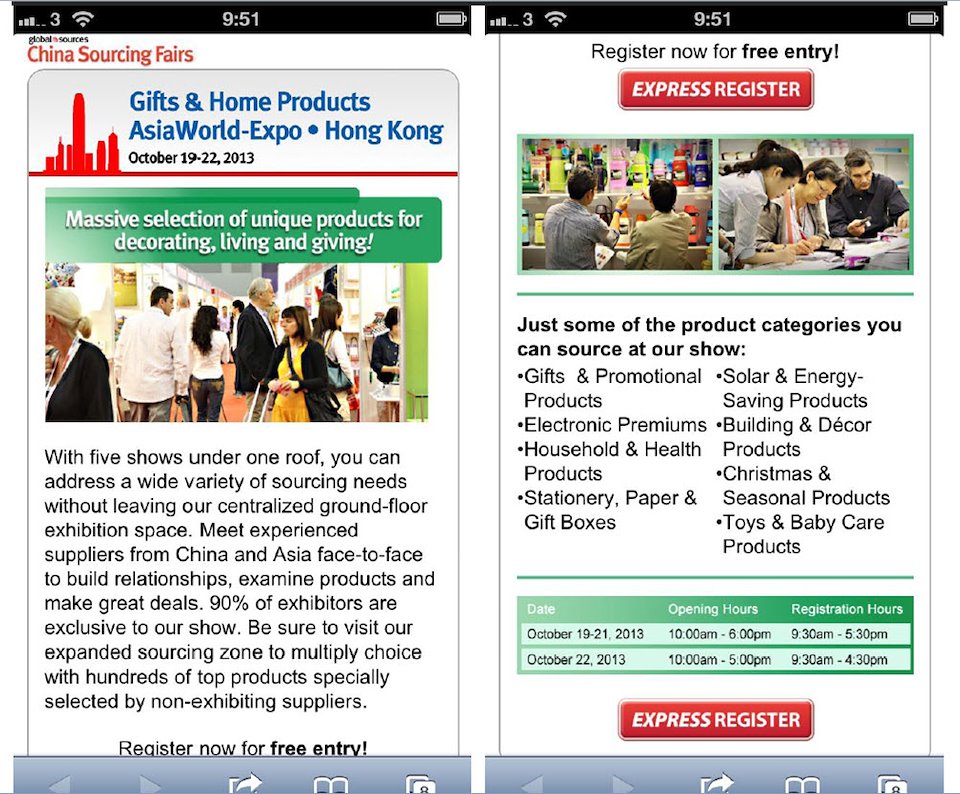 A mobile landing page for the Phase 2 China Sourcing Fair in Hong Kong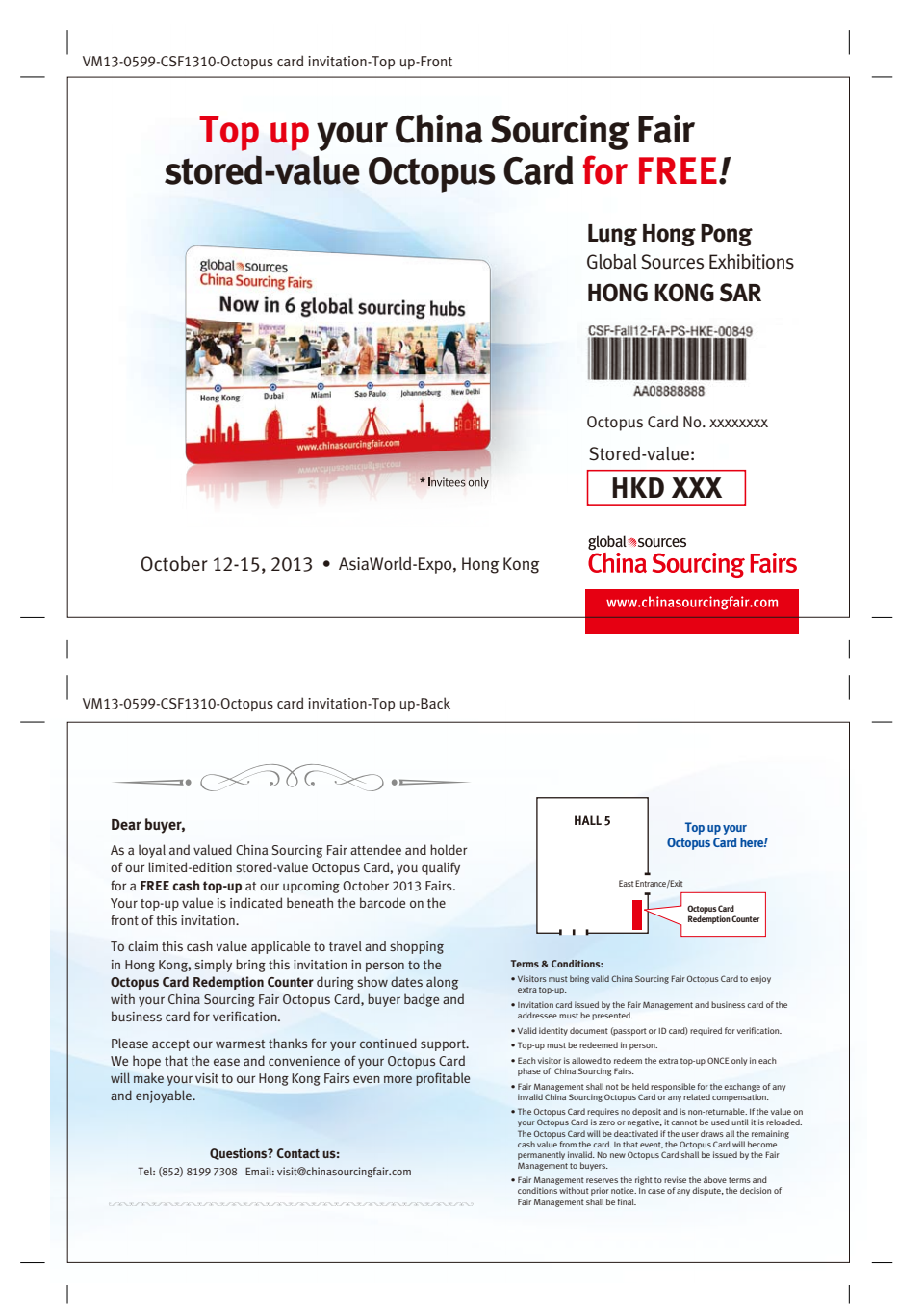 Print mailer for stored value cash card sent to pre-registered buyers coming to the China Sourcing Fair of Global Sources in Hong Kong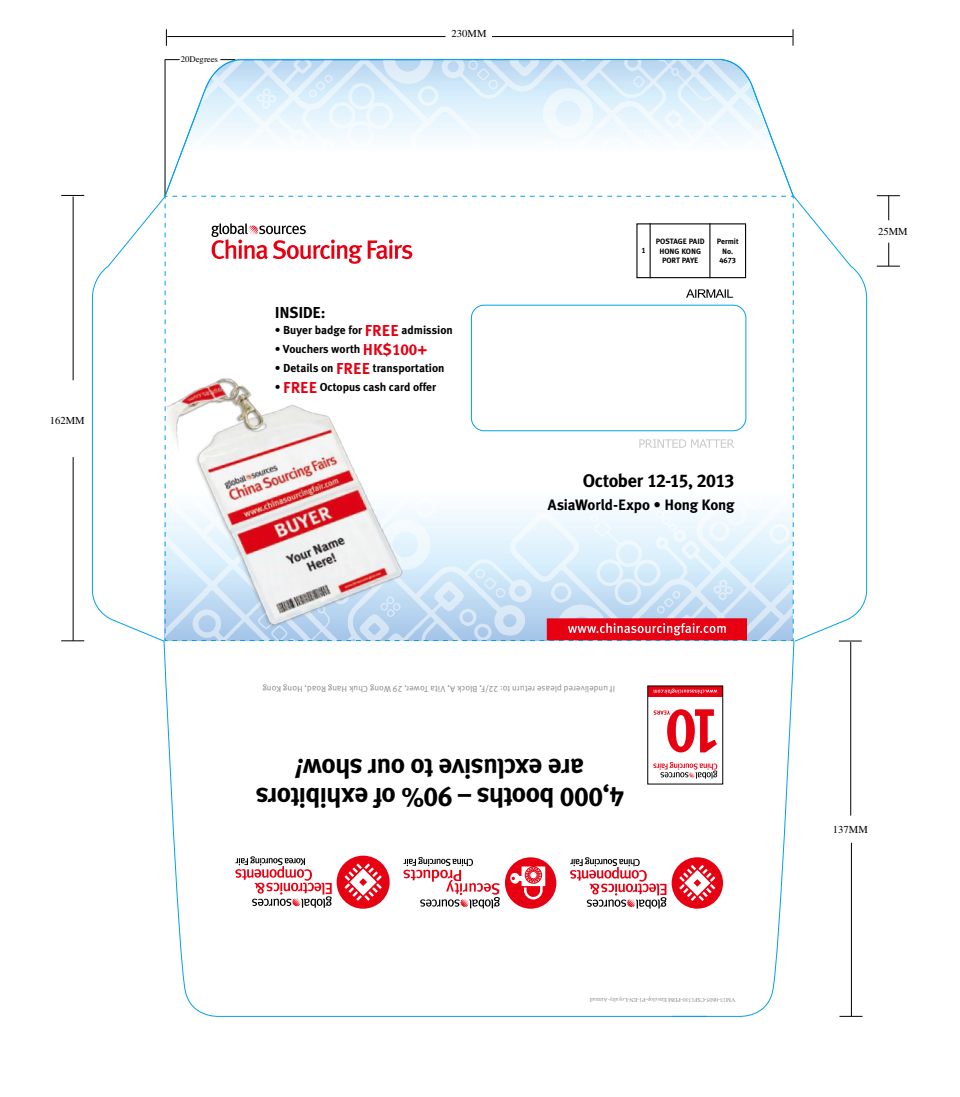 Envelope for mailing the show pass for a China Sourcing Fair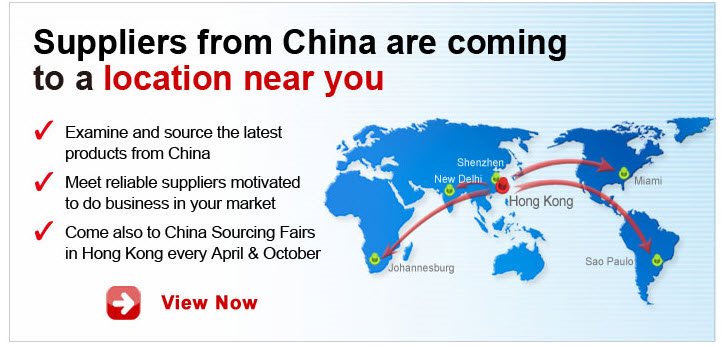 Main banner on the homepage of Global Sources' China Sourcing Fairs website; part of a rotating carousel of 3 banners
This is a post I made on the Vistaprint intranet blog. The intent was to give the rest of the company an idea of what the copywriting function entailed.